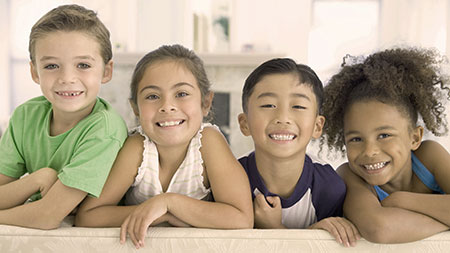 Whatever the age of your child on their first visit, we do all we can to help them feel comfortable. We endeavor to do this by teaching good oral care on their level of understanding and according to their particular hygiene needs. We desire for your child to want to come visit us again as you make our office your dental home.
The AAPD recommends a dental home by the age of one year or 12 months. On that visit, we will examine your babies mouth and discuss issues related to infant oral care such as the timetable of teething, the effects of nursing/bottle feeding, and proper dental care.
If your child's first visit is beyond the age of two, we will complete a thorough dental cleaning and exam as well as discuss proper oral care customized to each child. Dental radiographs or Xrays are taken as necessary.